History hour: the crash that killed Stevie Ray Vaughan
27 August 1990: Four Bell JetRanger helicopters operated by Omniflight Helicopters Inc., arrived at a golf course near Elkhorn, Wisconsin, to pick up various musical artists after a concert at the Alpine Valley Music Theater and to return them to Chicago. They departed at 0040 hours, CDT.
The number three helicopter, Bell JetRanger III (BH206B-3) serial number 2338, FAA registration N16933, was piloted by Jeffrey W. Brown. A last minute addition to the passenger complement was electric blues guitarist Stevie Ray Vaughan. Another person switched places with him and boarded a different aircraft.
It was very dark, with thick patchy fog. The temperature/dew point spread was such that the pilots had to continually wipe heavy condensation from the windshields. Brown, who was not familiar with the area, took off and after about 300 yards banked sharply and disappeared into the fog.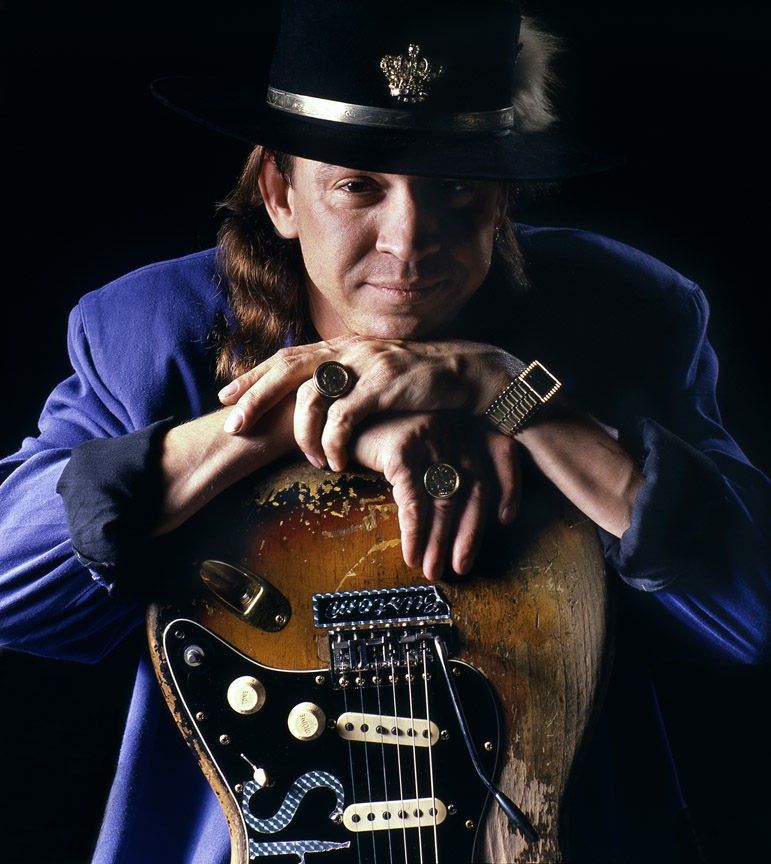 Stevie Ray Vaughan
The JetRanger impacted a 150-foot hill (45 meters), 0.6 miles away (1 kilometer). All aboard were killed.
Although the weather was such that the pilot could have reasonably expected to encounter instrument meteorological conditions, Brown did not have an Instrument-Helicopter rating and the Bell 206-series helicopters were not certified for instrument flight.
Below is the accident summary from the National Transportation Safety Board:
NTSB Identification: CHI90MA244 .

The docket is stored on NTSB microfiche number 43569.
Nonscheduled 14 CFR
Accident occurred Monday, August 27, 1990 in ELKHORN, WI
Probable Cause Approval Date: 09/11/1992
Aircraft: BELL 206B, registration: N16933
Injuries: 5 Fatal.

NTSB investigators traveled in support of this investigation and used data obtained from various sources to prepare this aircraft accident report.

FOUR HELICOPTERS WERE BEING USED AT NIGHT TO TRANSPORT A CONCERT GROUP FROM A GOLF COURSE AREA NEAR ELKHORN, WI, TO CHICAGO, IL. AS THE THIRD HELICOPTER (N16933) WAS DEPARTING, IT REMAINED AT A LOWER ALTITUDE THAN THE OTHERS, AND THE PILOT TURNED SOUTHEASTERLY TOWARD RISING TERRAIN. SUBSEQUENTLY, THE HELICOPTER CRASHED ON HILLY TERRAIN ABOUT 3/5 MI FROM THE TAKEOFF POINT. ELEVATION OF THE CRASH SITE WAS ABOUT 100 FT ABOVE THE GOLF COURSE AND 50 FT BELOW THE SUMMIT OF THE HILL. NO PREIMPACT PART FAILURE OR MALFUNCTION WAS FOUND DURING THE INVESTIGATION. PILOTS OF THE OTHER HELICOPTERS REPORTED VFR FLIGHT CONDITIONS WITH SOME FOG. A GROUND WITNESS NEAR THE CRASH SITE REPORTED HAZE AND GROUND FOG OF VARYING INTENSITY WITH PATCHES OF LOW CLOUDS, BUT SAID STARS COULD BE SEEN THROUGH THE FOG.

The National Transportation Safety Board determines the probable cause(s) of this accident as follows:

IMPROPER PLANNING/DECISION BY THE PILOT, AND HIS FAILURE TO ATTAIN ADEQUATE ALTITUDE BEFORE FLYING OVER RISING TERRAIN AT NIGHT. FACTORS RELATED TO THE ACCIDENT WERE: DARKNESS, FOG, HAZE, RISING TERRAIN, AND THE LACK OF VISUAL CUES THAT WERE AVAILABLE TO THE PILOT.
On the main photo: Bell 206B JetRanger N16933, destroyed on impact, 27 August 1990. All five aboard, including famed guitarist Stevie Ray Vaughan, were killed. (NTSB)
Related Stories