History Hour: the first women parachute jump
21 June 1913: Georgia Ann ("Tiny") Broadwick (1893–1979) was the first woman to jump from an airplane in flight with a parachute. She jumped from an airplane flown by Glenn L. Martin at 2,000 feet (607 meters) over Griffith Park, Los Angeles, California.
Her nickname, Tiny, was a reference to her small stature. She was less than 5 feet (1.5 meters) tall and weighed 85 pounds (38.5 kilograms)
---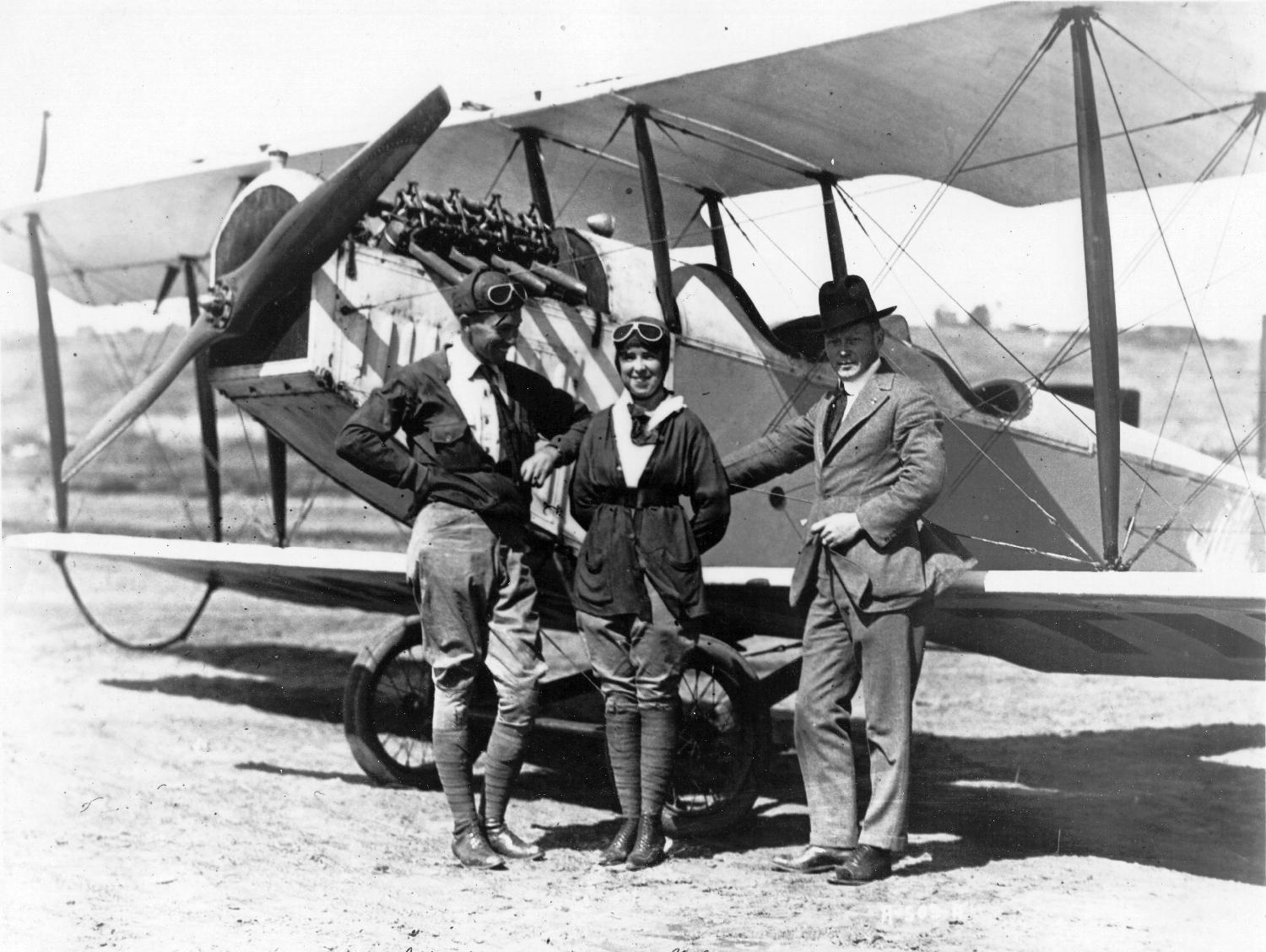 .
Tiny Broadwick at San Diego, California. (San Diego Air and Space Museum Archives)
---
Over the next several years she demonstrated the use of parachutes to the military, and is credited with making the first intentional free-fall descent. By the time she stopped jumping in 1922, Miss Broadwick had made over 1,100 parachute jumps.
---
On the main photo: Georgia Ann Broadwick. (San Diego Air and Space Museum Archives)
---
Click here for previous History Hour installments.
Similar news