After selling tickets for 18 years, Virgin Galactic has successfully taken its first tourists to the edge of space on a commercial mission.
Private astronauts onboard the VSS Unity spaceship included a former British Olympian, who bought a ticket nearly two decades ago, and a mother-daughter duo from the Caribbean.
Pilots CJ Sturckow and Kelly Latimer, alongside astronaut instructor Beth Moses, were among the tourists when the Galactic 02 flight took off from Spaceport America in New Mexico, US.
Unlike traditional space launches, this spacecraft was initially attached to the mothership VSS Eve, allowing it to leverage the benefits of both traditional airplane flight and rocket-powered space travel.
At an altitude of 44 300 feet, the spaceplane was released, igniting its hybrid motor. This propulsion enabled it to reach speeds of Mach 3 (about 2 301 miles per hour) in just 8.5 seconds, eventually attaining a maximum altitude of 55 miles.
The entire journey, from takeoff to landing, was completed within an hour.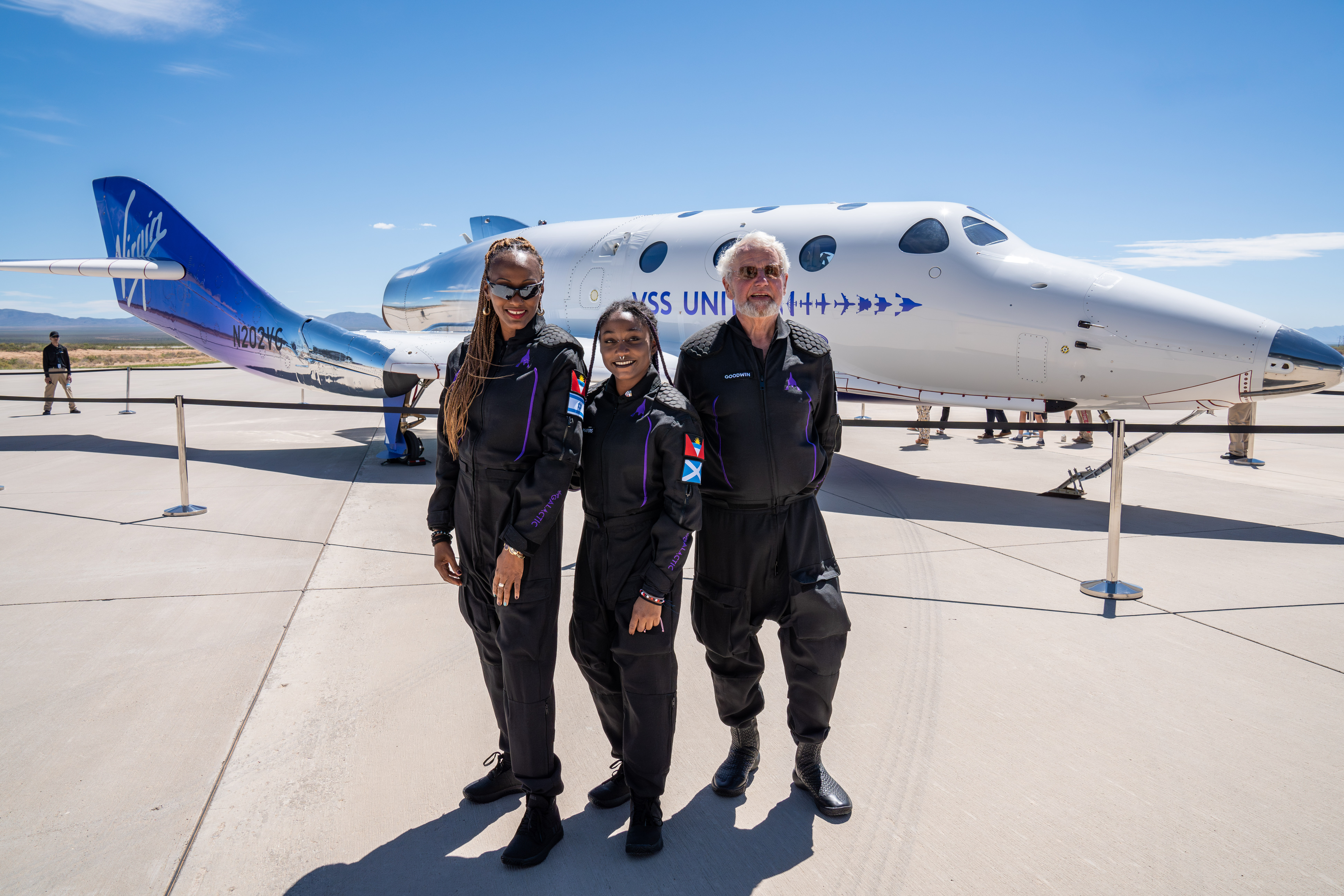 According to ex-Olympian Jon Goodwin, from Newcastle, UK, the flight was "the most exciting day" of his life. He declared himself grateful for "the acceptance of Virgin Galactic."
At a press conference following the Galactic 02 journey, Goodwin said: "When, nine years ago, I contracted the disease [Parkinson's] I thought that's the end of me going into space. They've done various health checks, but they never stopped me doing what I wanted to do – they need an enormous amount of credit for that."
Goodwin bought his ticket back in 2005 for $200 000 and was the fourth person ever to do so.
Meanwhile, Keisha Schahaff and her 18-year-old daughter Anastatia Mayers secured their seats by winning a fundraising competition by Space for Humanity, a non-profit organization seeking to democratize space travel.
"The experience has grounded me and awoken me – I definitely feel a lot more connected to Earth itself and a lot more motivated to explore and be even more adventurous," said Annabelle Mayers, the youngest person to ever venture into space, after the flight.
The mother-daughter duo also became the most women flown onboard on a single space mission, as well as the sixth and seventh Black women to reach space.
"I'm still up there, I'm not here yet, and it's just amazing that you can land so smoothly on the runway coming back from space," Keisha Schahaff said. "It was so comfortable, it was really the best ride ever, and I would love to do this again."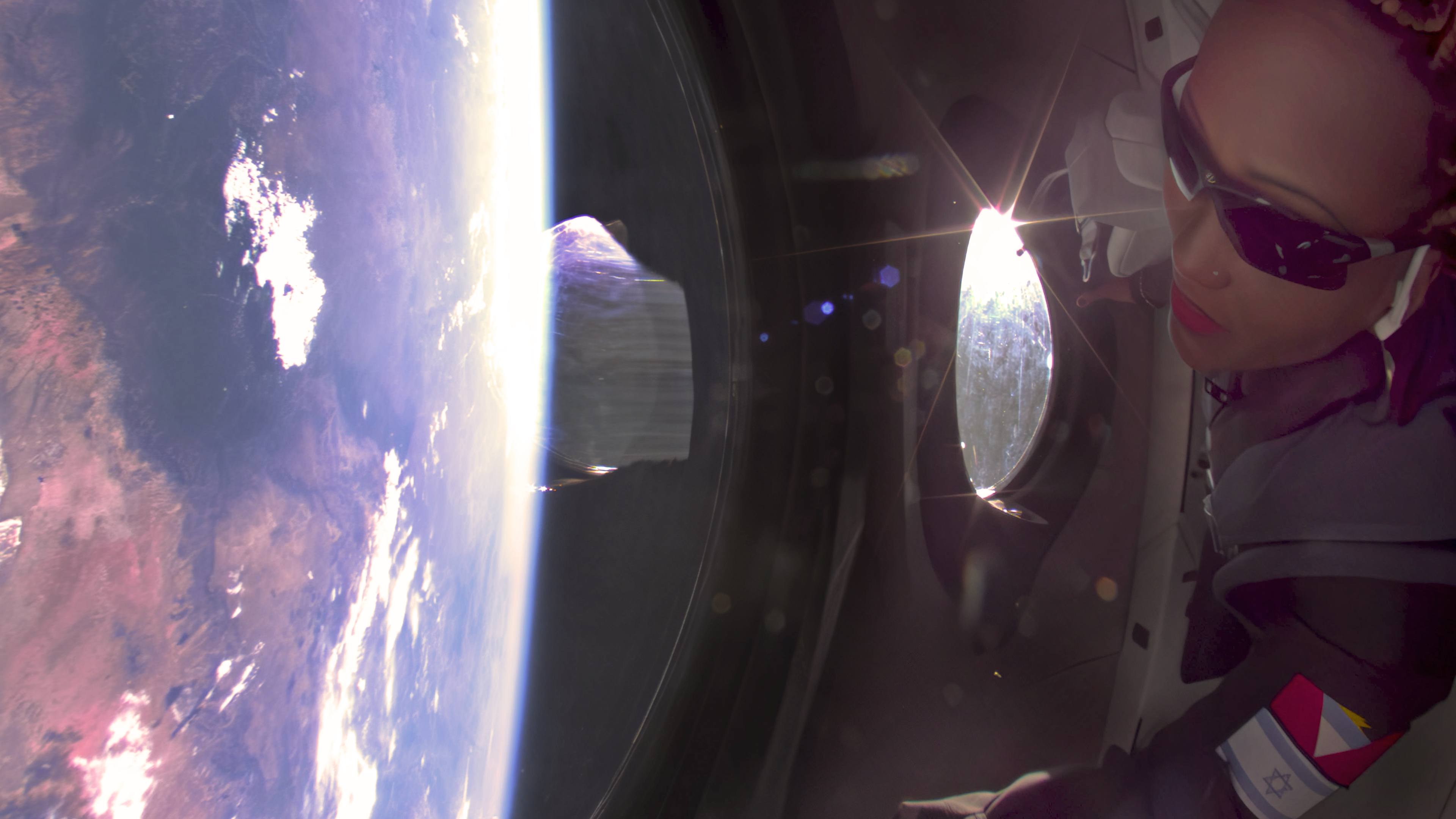 Despite previous challenges and delays, Richard Branson's Virgin Galactic, with this mission under its belt, can now begin routine flights, joining Jeff Bezos's Blue Origin and Elon Musk's SpaceX in the space tourism business.
About 800 people are currently on Virgin Galactic's waiting list, and the company will now proceed with preparation for the Galactic 03 commercial space mission, which is planned for September 2023.