The fossilized remains of two ancient humans were launched into space for the first time on board Virgin Galactic's third commercial spaceflight.
The flight, which took place on September 8, 2023, and was manned by three private astronauts, two pilots, and an instructor, reached an altitude of 300,000 feet. It experienced brief microgravity before returning to the launch site in Truth or Consequences, New Mexico. 
Timothy Nash, a South African-born billionaire and one of the flight's paying customers, carried the fossils in his pocket, stored in a secure, specialized container for the journey.
"The magnitude of being among the first civilians going into space, and carrying these precious fossils, has taken a while to sink in, during all of the preparations for the flight," Nash said a statement. "But I am humbled and honored to represent South Africa and all of humankind, as I carry these precious representations of our collective ancestors, on this first journey of our ancient relatives into space."
The remains, which traveled on board Virgin Galactic's spaceship VSS Unity, included a two-million-year-old collarbone from an Australopithecus sediba, and a 250,000-year-old thumb bone from a Homo naledi. They were chosen by Lee Berger, a National Geographic Society explorer, and the director of the Centre for the Exploration of the Deep Human Journey at the University of the Witwatersrand in South Africa.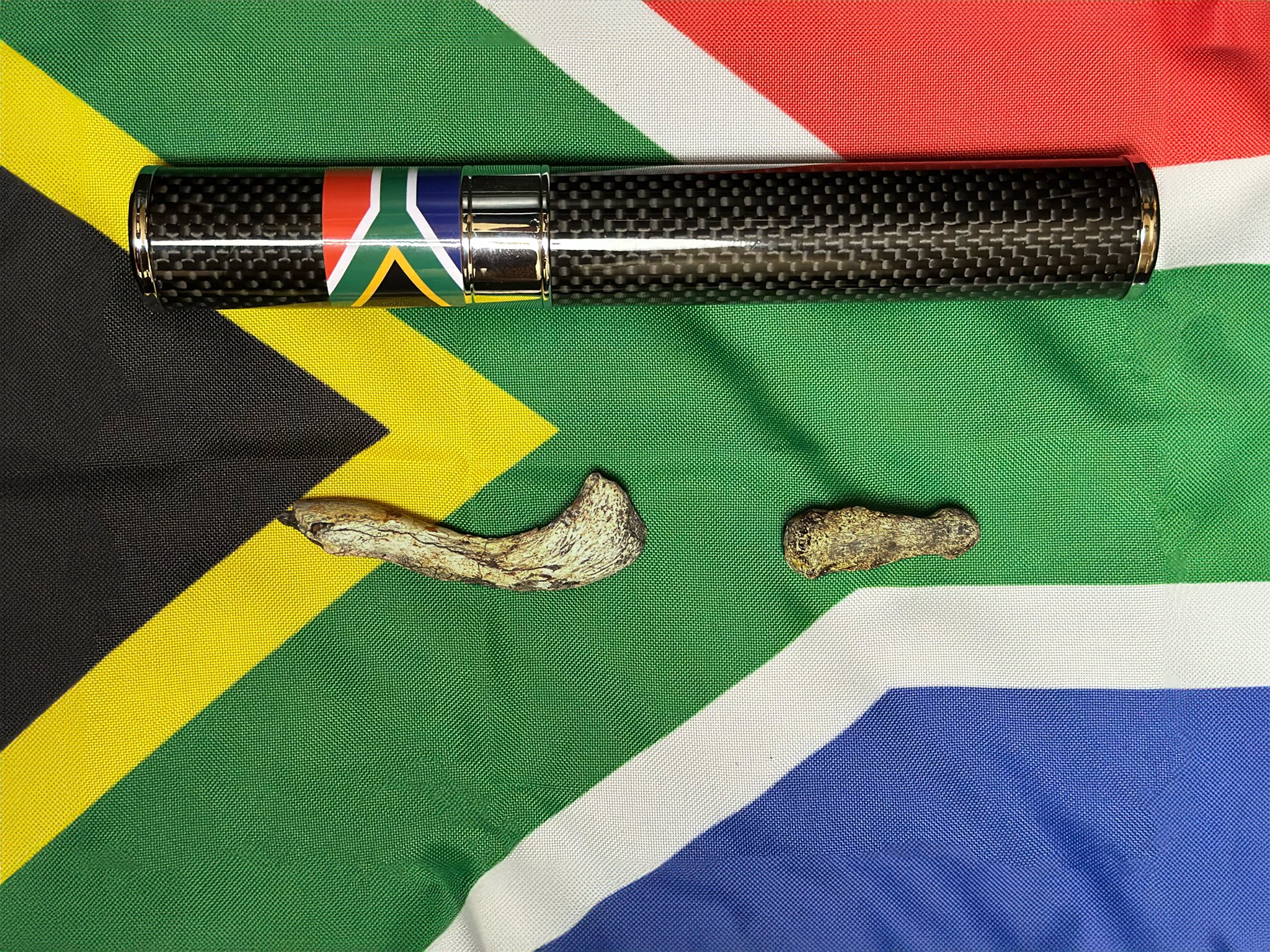 Berger said he believes that launching the specimens into suborbital space was a way of honoring the deep roots of science and innovation. 
"These species were part of the contribution to what many consider the greatest human accomplishment of all time— [going to] space," he told National Geographic.
However, not everyone appears to be pleased with Virgin Galactic's latest mission.
Alessio Veneziano, a biological anthropologist and co-organizer of the AHEAD conference (Advances in Human Evolution, Adaptation, and Diversity), posted a thread on X (formerly Twitter) criticizing the flight.
"It speaks loudly about entitlement and privilege in a field where many people have difficulties accessing fossil material for proper scientific research," Veneziano wrote on September 11, 2023.
Another scientist, Sonia Zakrzewski, a bioarcheologist at the University of Southampton in the United Kingdom, took to X to say she was "horrified that they were granted a permit".
"This is NOT science," Zakrzewski added.
Berger's permit request, which was approved by the South African Heritage Resources Agency (SAHRA), stated that the goal of the journey to promote science and bring global recognition to South African human origins research rather than to answer any scientific questions.